The Android device must fully support wireless AA (Android Auto homepage shows supported devices) ensure Wi-Fi & Bluetooth both active on your Android device.
Please make sure you are running Android 10 on your device Android Auto is built in to the software.
In the 'Smart Phone' menu on IDCORE settings menu, ensure ANDROID connection type is set to 'ANDROID AUTO'
To access the application firstly go to the settings on your phone

Then click on the magnifying glass to search and type 'Android Auto'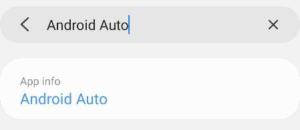 Scroll down to in app notification settings

Scroll down to System ensure wireless Android Auto is selected

Connect your android device via a genuine USB C cable
Follow the on-screen prompts on your phone once complete you should now be able to disconnect the cable and connect wirelessly, to check connected cars follow steps 1, 2 & 3 then you will see the below image at the top of this menu, you then tap previously connected cars to see all vehicles.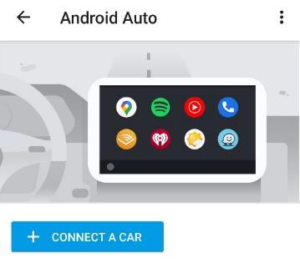 If the wireless option is not available you will need to activate it by following the below steps
Open Android Auto app & go to Settings ->Version.
Tap on version 10 times to enable Development Settings.
Tap the three dots in the top right to enter Development Settings.
Select show wireless projection option
Reboot your phone.